HOSTED BUYER BUSINESS MATCHING PROGRAM
What is the Hosted Buyer Business Matching Program?
The Hosted Buyer Business Matching Program is a unique component of our show that provides top-level potential buyers, with the opportunity to meet with the exhibitors of their choice, for focused one-to-one business meeting appointments. Qualified buyers will receive benefits supported by the organizer.
 Our Professional Business Matchmaking Service
Connect you with targeted local/ international suppliers
Plan all your business meetings in advance and save time
Customize your meeting schedule to suit your needs
Meet face-to-face with decision makers in the comfort of our designated meeting space
Network & build strategic alliances
WHO CAN APPLY?
Our Hosted Buyer Business Matching Program is available for the local and overseas buyers and professionals. The following criteria must be met.
BELONGS to one of the following titles:
Senior Management
Owner
CEO
Managing Director
Purchasing Director/ Sourcing Director/ Manager
Director
President/ Vice President
Executive Director/ Assistant Director
Factory Manager
Manufacturing/ Production Manager
Design and R&D Manager
Import & Export Manager
Wholesale Manager
Project Manager
Consultant
REPRESENTING one of the following natures of business:
Timber Processing
Sawmilling
Manufacturing – MDF & Laminated Board
Manufacturing – Wood & Wooden Picture Frames
Manufacturing – Furniture & Furniture Accessories
Manufacturing – Plywood & Veneers
Manufacturing – Particle & Chipboards
Manufacturing – Other Wood Products
Manufacturing – Furniture
Import & Export – Timber
Distribution
Furniture Components/ Supplies
Education & Training Forestry
Consultancy & Architecture & Design
Building & Construction

Government & Regulatory Organization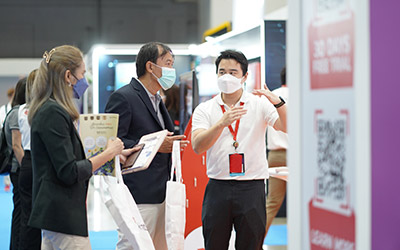 Limited Spots Available!
BENEFITS FOR VERIFIED BUYERS may include but not limited to:
1 or 2 nights complimentary accommodation at a designated hotel *for overseas buyers only
Airport – Hotel pick up and drop off service (available only for endorsed buyer group promoters who brings in a minimum of 10 Buyers to the show)
Gift Voucher valued at 500 – 1,000 THB * for local buyers only (terms and conditions apply)
Access and usage of the Business Matching System
Access to Business Matching Lounge
Free subscriptions to event's supporting media
Opportunities to be listed on the show's website and social media platforms etc.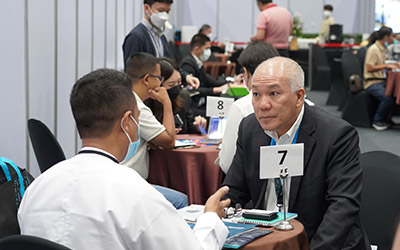 Upon application, each participant will be reviewed based on (but not limited to) the following criteria:
Annual purchasing budget
Existing official company website(s)
Level of purchasing or decision-making authority
Registration coming soon!
For more information, please contact
International Buyer enquiries
Mr. Kalanyoo Ammaranon
Buyer Promotions Manager
Tel: +66(0)2-833-6339
E-mail: [email protected]
Thailand Buyer enquiries
Miss Waranya Moonkanha
Buyer Promotions Executive
Tel: +66(0)2-833-5324
E-mail: [email protected]